Amsterdam, long known for its "coffee shops", Heineken, the Red Light District and the Anne Frank House, has a lot more to offer and we enjoyed it all (except the Red Light!), but for now we'll stick with it's most green attraction, the coffee shops. Tops among them, Green House Centrum Coffeeshop.
Being very close to Dam Square, it can get quite crowded, but seems like a great place to hang both night and day. It's also quite close to a bunch of other cool places including Madame Tussauds, Red Light Secrets (an erotic art and artifact museum), the Hash, Marijuana and Hemp Museum, the National Monument, Die Oude Church and more.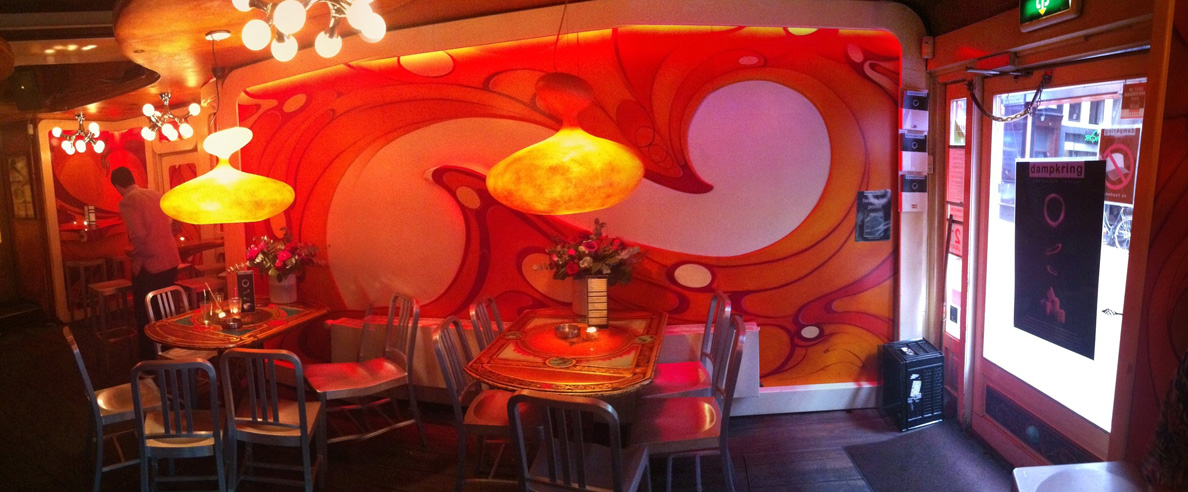 They've got great seats out front overlooking the canal and the other super cool looking nearby shops. It's got a very eclectic decorating style and the vibe is chill, as you would expect. Ambient music, mood lighting, cushiony chairs. They've got a couple Cannabis Cup trophies and the menu is amazing. It seems to run heavy toward the Sativas, but there doesn't seem to be much that you can't get here. Pretty much every major strain is well represented, despite there being occasional shortages of some of the more popular names. However, if you come in the morning and they are out what you want, there's a good chance that they will have some by the evening.
Newbies and tourists who are simply curious about the coffee shop culture in Amsterdam will feel fine here, as there's no attitude if you are just there to relax and have a beverage or a smoke of a "normal" cigarette.
And, the regular bar is pretty impressive itself, with pretty much any liquor you'd want, including Campari (ack!). They also have some great coffees to choose from, since it is, well, a coffee bar. The beers might seem a bit expensive to some travelers however.
All in all, a larger than average place with a staff that's friendly and helpful (and pretty attractive!) .