The city of Amsterdam is endowed with many resources such as the Schiphol International Airport, Anne Frank House museum and Canal Cruises tours which makes it one of the most visited cities world over. In order to fully satisfy the food requirements of its visitors, there are a numerous restaurants which include but are certainly not limited to the following twenty:
1. Johannes
Offering French, International and European cuisines. It is suitable for business launches.
Address: Herengracht 413, 1017 BP.
2. Vinkeles
With its contemporary, French and International cuisines. This restaurant is ideal for romance, outdoor events, and entertainment and special occasions.
Address: Keizersgracht 384, 1016 GB.
3. Omelegg
This place provides continental cuisines. Its rates do vary between $1 and $10 and is open for business on Sundays too.
Address: Ferdinand Bolstraat 143, 1072 LH.
4. Lombardo's
It offers sandwiches, hamburgers, barbecue and delicatessen and is open on Sundays too.
Address: Nieuwe Spiegelstraat 50, 1017 DG.
5. Biercafe Gollem
This café is open for seven days a week and features Dutch cuisines.
Address: Raamsteeg 4, 1012 VZ.
6. Daalder
The restaurant features French and International cuisines. It is perfect for families, romance, business and special occasions.
Address: Lindengracht 90, 1015.
7. Guts & Glory
With its International cuisine, the costs here vary between $21 and $39. It is open for seven days a week.
Address: Utrechtsestraat 6, 1017.
8. Zaza's
This is the best place for Mediterranean and French tourist to find their home food. It is suitable for special occasions, business, entertainment and romantic diners.
Address: Daniel Stalpertstraat 103hs, 1072 XD, Stadsdeel Zuid neighborhood.
9. Piqniq
Their menu features International and Central European cuisine and the prices range between $3 and $10.
Address: Lindengracht 59 hs, 1015 KC.
10. Vlaming eten & Drinken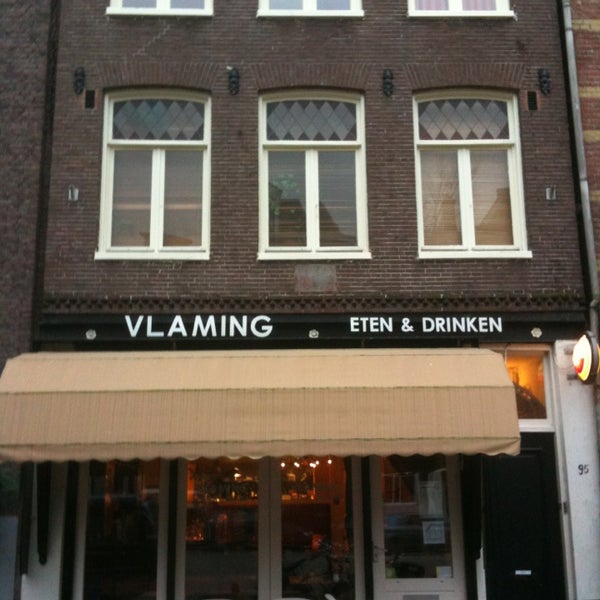 It offers International and Dutch cuisines and also offers Bistro and Diner services.
Address: Lindengracht 95, Jordaan, 1015 KD.
11. Restaurant Mandarijn
Famous by Chinese and Asian cuisine and its prices vary between $5 and $26. It is open on Sundays too.
Address: Rokin 26, 1012 KS.
12. Greenwoods
Its rates vary between $6 and $20 and it is open throughout including Sundays.
Address: Singel 103, 1012 VG, Dam Square neighborhood.
13. The Seafood Bar
It offers sea foods; its average cost are $5 to $74 and are open every day.
Address: Van Baerlestraat 5, Museumplein, 1071 AL.
14. Senses Restaurant
Specialized in international cuisine and its prices range from $16 to $23.
Address: Vijzelstraat 45, 1017 HE.
15. MAX Amsterdam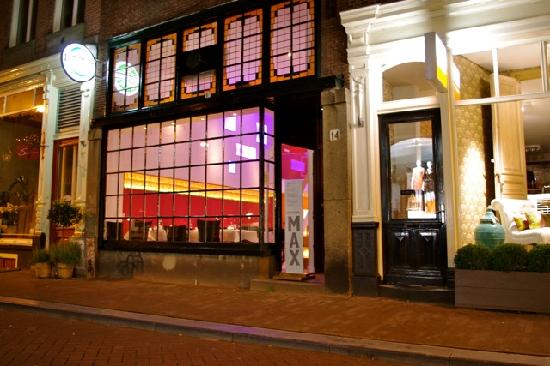 Their dishes are mainly Indonesian and European cuisine and its prices range between $39 and $48.
Address: Herenstraat 14, Jordaan area, 1015 CA.
16. Teppanyaki Restaurant Sazanka
The menu here offers Japanese cooking and its average prices are $21 to $116.
Address: Ferdinand Bolstraat 333, Hotel Okura, 1072 LH.
17. Utrechtsedwarstafel
It features Italian, Dutch, Organic and French cuisine and charges an average of $73 to $132.
Address: Utrechtsedwarsstraat 107, 1017 WD.
18. Restaurant Sinne
It offers French and Mediterranean cuisine with the average prices varying between $37 and $90.
Address: Ceintuurbaan 342, 1072 GP.
19. Bord'Eau
Perfect for scenic views and the cost varies between $51 and $125.
Address: Nieuwe Doelenstraat 2-14, De L'Europe Amsterdam, 1012 CP.
20. Bussia
Suitable for romance, special occasions such as wedding anniversaries and graduation parties, entertaining clients and for doing business.
Address: Reestraat 28-32, 1016DN.